SAARLANDER (U.K.)
Was established in 1990 to introduce quality German Food products into the United Kingdom leisure market. 
We were the first Company to supply real German Bockwurst sausages in ambient vacupacked form, precooked and without the need for refrigeration.  A ready acceptance for these products was for use in the Hot Dog market existing in Football and Rugby Stadia and outside catering facilities where quality, allied to their ambient characteristics, made for easy storage.  
Since the early days we have developed close relationships with major German companies to compliment the superb quality sausage products and the introduction of sauce products from Kuhne of Hamburg, one of Europe's major manufacturers, has ensured the perfect "Taste of Germany".    
Our sausage products are made to traditional recipes by the Company "Hartzländer" in the beautiful Hartz mountain region of Lower Saxony, to the strict German Food Laws that specify that no cereals, bread or artificial colourings are allowed in their production. They have a minimum meat content of 85%, no MRM, no mystery meat, are Gluten free and smoked over real Beechwood Chips.
Other products from major German companies include a snack range from Lorenz Bahlsen famous for their biscuit range and quality fruit drinks and smoothies from Bertrams.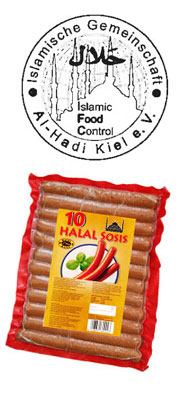 dog EAT dog® Hot Dog Carts – our hot dog cart makes an ideal first time small business.


dog EAT dog® manufacturers hot dog carts and sells hot dogs and supplies to individuals, small and large businesses, concession operators, pubs, clubs, bars, convenience stores, stadiums and charities. We supply you with fully branded hot dog carts or steamers, high quality publicity material & detailed operating standards.
We grant you a long licence to use
our brand name and marketing materials,
as long as you continue to buy your hot
dogs, sauces etc...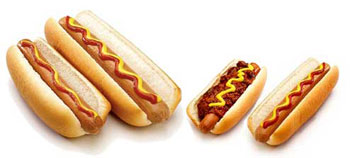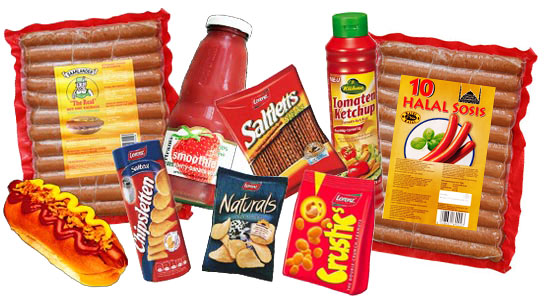 Premium quality German Bockwurst Sausage

Every one knows that Germans make the best sausages. We source our delicious smoked Bockwurst sausages from a small family firm located in the beautiful Hartz mountain region of Saxony. German purity laws dictate that sausages should not contain cereals, bread or artificial colours. Vacuum packed for long storage without refrigeration, our sausages contain a minimum 85% meat, no MRM, no mystery meat. Our hot dog sausages are supplied fully cooked. All you have to do is heat and serve
Contact Saarlander
Tel. Freefone 0800 6444505
Main line 01702 808830
E-mail: sales@saarlander.co.uk
Contact dogEATdog
dog EAT dog® is the registered trademark of BULLETS LTD
Tel. Freefone 0800 6444505
Main line 01702 808830
QUALITY ASSURANCE
We operate under the following guidelines:
Detailed specifications for all products
Factory manual stipulates procedures
Datemarks/Batchmarks monitored
Laboratory testing of all products
Due diligence procedures in all factories
Product recall procedures
Factory audits under strict German Food Laws
SAUSAGES
A wide range of products including Bockwurst and Bratwurst and Halal to special order.
Sizes and weights in stock include 71 gram x 18 cm; 90 gram x 21 cm and 120 gram x 30 cm.
Other sizes and weights can be produced against minimum order requirements specified by sales office.
All products are ambient (no refrigeration required) with a shelf life of 9 months
from date of manufacture.
SAUCES
Sole suppliers for the United Kingdom Food Service & Leisure Industry of the famous KUHNE range of sauce products which includes the 1 litre squeezy bottles of Tomato Ketchup; Senf Mustard and Curry Ketchup.   These also available in 5 litre tub form for bulk use.
Many other types of salad dressings available, details on request.
CRISPY ONION TOPPING
Quality Crispy Onion topping to enhance our excellent range of sauces and sausage products.  
A unique stainless steel portion dispenser is available for ease of application.  The unit can be dismantled easily for use in a dishwasher.   For prices and details contact the sales office.
FRUIT DRINKS AND SMOOTHIES
A superb range of drinks and smoothies from BERTRAMS, one of Germany leading manufacturers.   Quality products at a competitive price.  For full details of products and prices please contact sales office.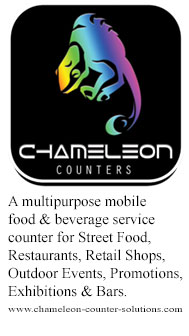 The Complete Hot Dog Cart Business Guide

Profit from our experience
We have operated our own carts for many years. From shopping centres and outlet malls, to big events & sports stadiums, we have learned what works and what does not - the hard way. Includes pricing menu.
Our many years of experience and knowledge have now been distilled into a comprehensive book entitled 'The Complete Hot Dog Cart Business Guide.
You can only obtain this essential guide when you invest in a cart package from us. We do not sell it separately.
Some of our hard won secrets, revealed in 'The Complete Hot Dog Business Guide' include:
Serving Hot Dogs
How to set up and prepare your cart for trouble free fast service - all day long
How to cook and serve hot dogs quickly, safely & profitably
Speeding up your service – why it is so important
Tips on up-selling & what extra products & drinks to sell using checklists for cart set-up and close down.
Sample checklists included
Hygiene & the Law
Dealing with your local health department –everything you need to know including:
Registering your business with the local council
HACCP – Hazard Analysis, Risk Assessment, flow chart & table are included

Cleaning Logs and Food Hygiene Training Logs
COSH – what you need to know
Food Hygiene Training
Health & Safety
Cleaning & the law

Street Traders Licence – do you need one?
Locations
Location ideas and tips
How to tender for big events
Negotiations with landlords
Sample rental agreement